The League is concerned about the low turnout for local town elections, when we elect the Select Board, School Committee and Town Meeting reps. We would like  your help in documenting why as a town over 80% of us vote in State and National elections but only about 15% vote in local town elections.
Take our survey to help us discover what the impediments are so we can try to overcome them.  The survey is anonymous and only takes a few minutes.
The League of Women Voters of the Plymouth Area covers the towns of Carver, Duxbury, Kingston, Marshfield, and Plympton as well as Plymouth.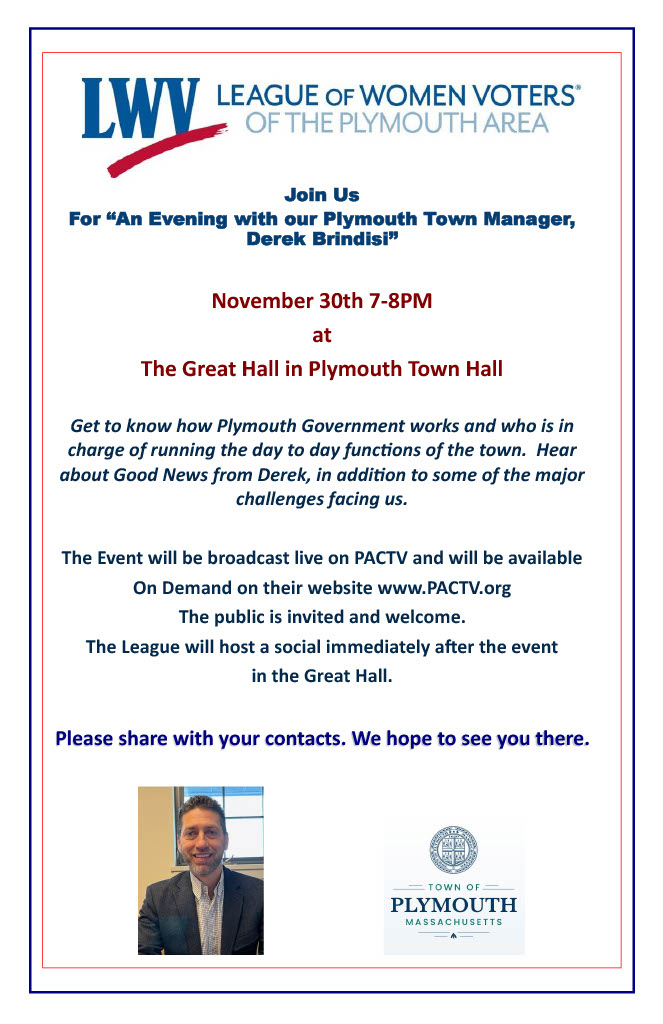 Are you looking for a quick update on what's transpiring at some of our town's committee meetings?
Check out the reports from our Observer Corps. What is an Observer Corps? The League has a growing group of dedicated meeting watchers we call our Observer Corps. They watch the meeting in person or remotely and make notes on the important happenings at the meeting.  They strive for impartiality and succinctness.  Check out our Observer Corps Page what we have so far and check back periodically for updates.
Do you know what the School Committee does?
It is a crucial, elected group of dedicated town citizens who provide the link between the community and its residents.
Watch our Forum with members of the Plymouth School Committee as they answer questions about their work, the importance to citizens with and without school-age children, the budget process, and how to engage with them to have an impact on the Town of Plymouth.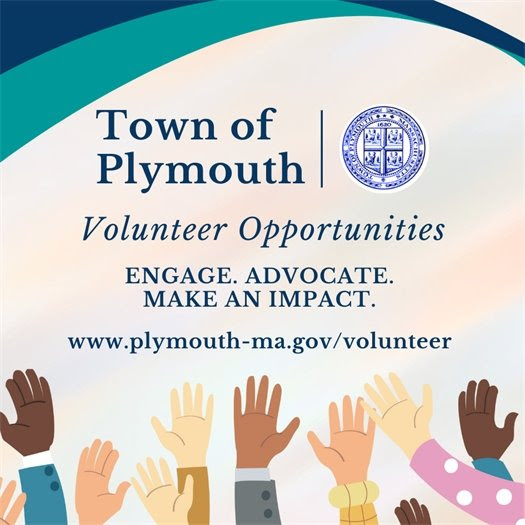 Run for Office. Engaged voters think about running for office and commit themselves to being a part of working for a healthier, safer Plymouth.
If you are interested in a particular board or committee, start attending meetings to see what kinds of issues the committee works on and how it works. Agendas for all town board and committee meetings are on the town website calendar page.
Visit our "How to Run for Office" page
Join the League!  Connect with our membership of women and men who are engaged in sustainability, voter services, civic education, and other issues facing Plymouth.
Parent Leagues
Local Leagues