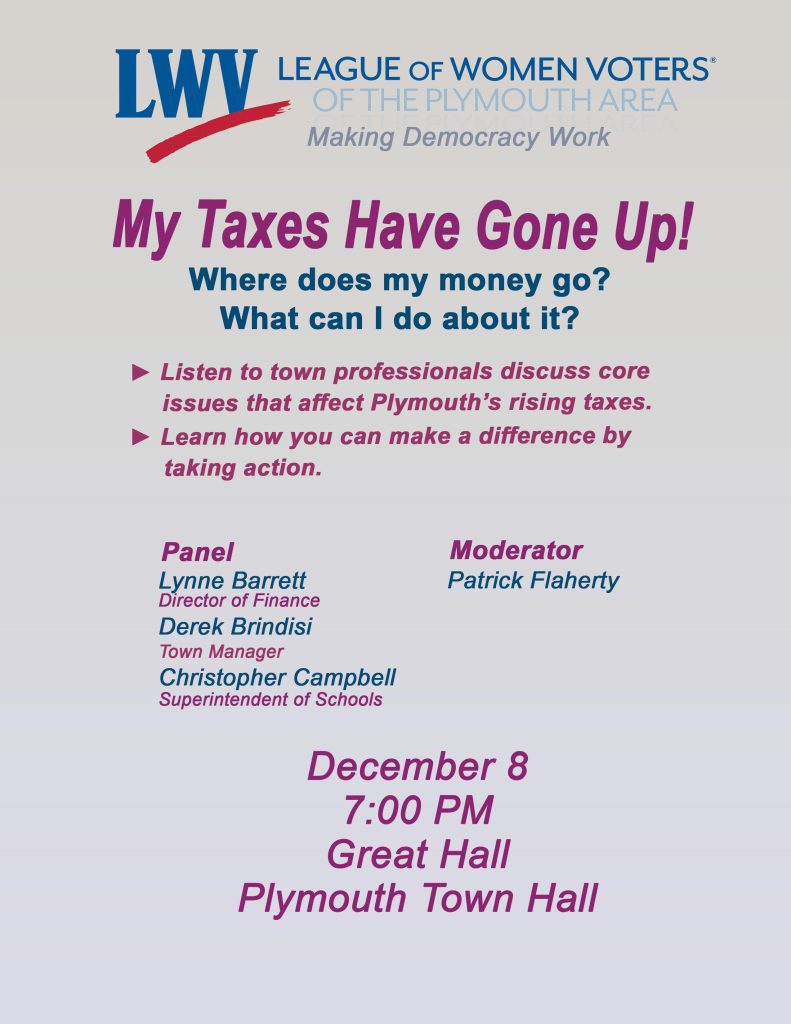 The League of Women Voters of the Plymouth Area serves the residents of Bourne, Carver, Duxbury, Kingston, Marshfield, Pembroke, Plymouth, and Plympton.
Parent Leagues
Local Leagues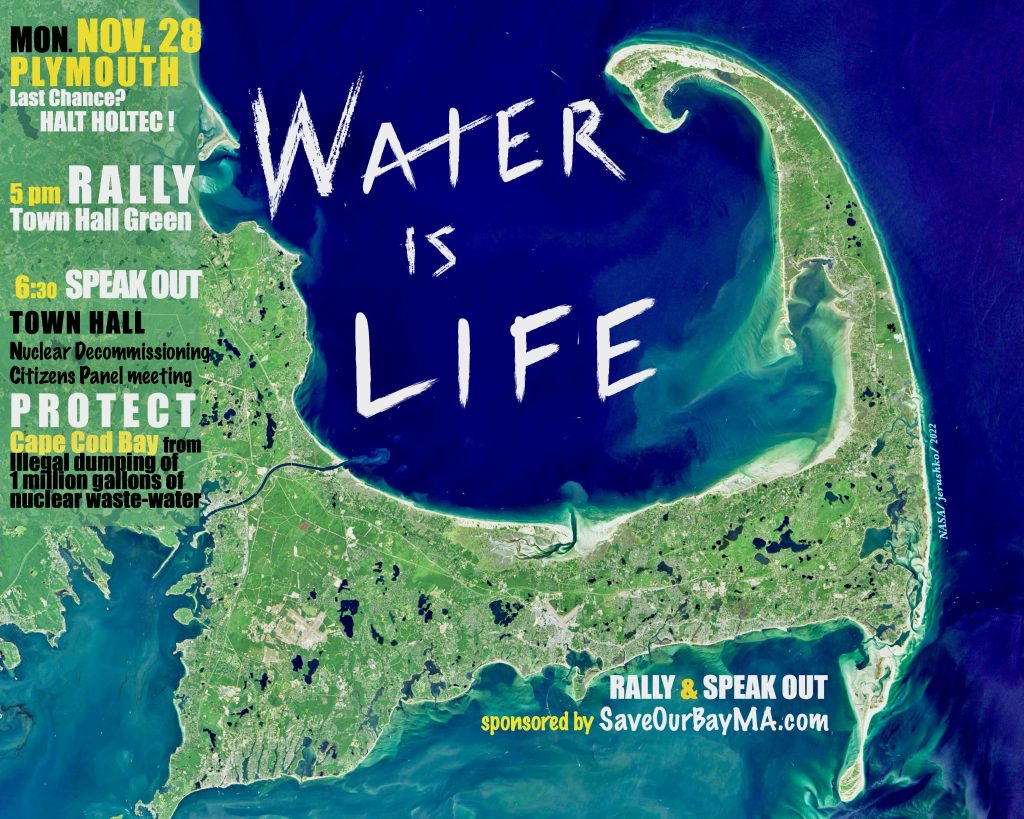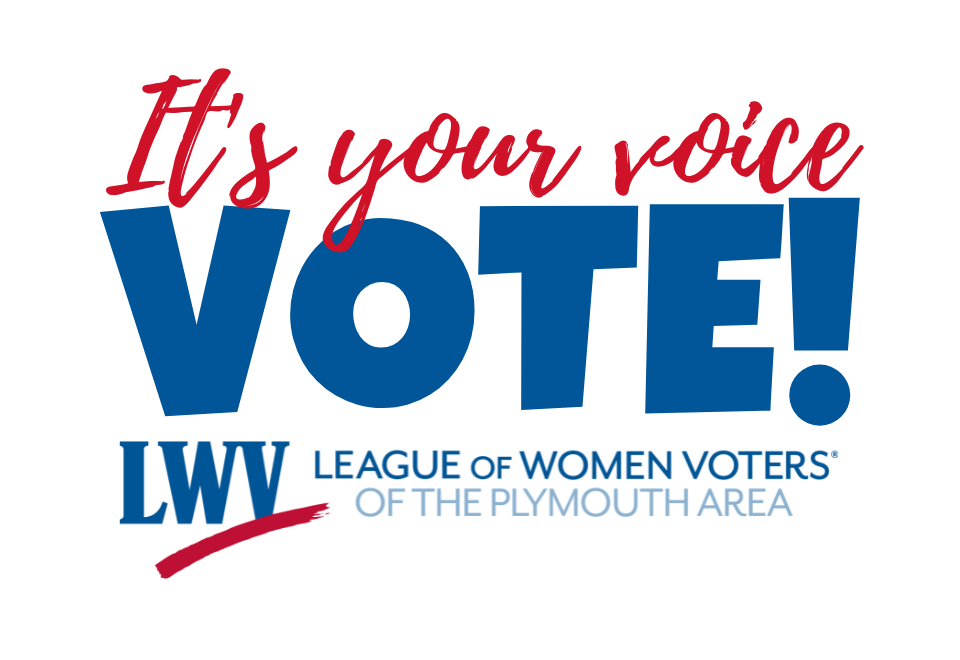 Thank you for voting!
Plymouth preliminary election results are here.
State-wide election results are here.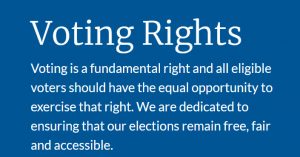 The debate about voting rights legislation reminds us daily of the importance of voting to the League and the country. Click above to learn about the League's official positions and priorities.
Draft Charter Available
The Plymouth Charter Commission has been meeting monthly (and often more frequently) since August, 2021. They have the new charter, to be voted on at Town Elections in the Spring of 2023. The offical statement, proposed charter and redlined version is available on the  Town Web Site here.
Download the spreadsheet that summarizes what changes the new charter will make in town government. This very useful document was prepared by LWV Plymouth's Observer Corps, who attended the meetings and has published its reports on each meeting on our page Charter Commission Notes and Resources.