Serving the people of Bourne, Carver, Duxbury, Kingston, Marshfield, Pembroke, Plymouth, and Plympton.
The League of Women Voters is a nonpartisan political organization encouraging informed and active participation in government. It influences public policy through education and advocacy.
Diversity, Equity, and Inclusion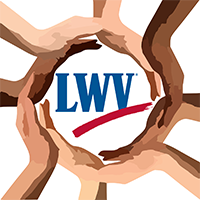 At its 2019 national convention, the League of Women Voters US adopted the national Diversity, Equity, and Inclusion Policy which clearly states the organizations' commitment to full inclusion and respect for individual differences.
The Plymouth Area LWV wholeheartedly embraces this policy. Read more about the policy and the work we are doing in Plymouth.